Did You Know?
• St. Agnes is accredited by the North Central Association Commission on Accreditation and School Improvement through June 2025.

• All students (kindergarten through 8th grade) have physical education, music, art, foreign language, and computer technology. These classes are referred to as Specials.

• All students (kindergarten through 8th grade) participate in Faith Families. Each family consists of students from each grade led by the oldest student in the group. They attend mass together and do a variety of activities throughout the school year.

• Kindergarten is an all-day program from 8:00 a.m. to 3:15 p.m.

• St. Agnes has 4 teachers dedicated to ensuring each student is reaching their potential academically. These resource teachers evaluate and work one-on-one with students who need extra help in certain areas and with students who need to be challenged more within their curriculum. Together with the classroom teachers, our St. Agnes faculty work together to design creative curriculum and challenges for our students so each one reaches their full potential.

• St. Agnes offers a great hot lunch program for each student that is affordable and nutritiously appropriate for the age groups.

• Each year, the students of St. Agnes (PS-8th grade) participate in a school-wide day of service called Rams Reaching Out. Click here for more information about this amazing day of impact.

• St. Agnes has a uniform policy that is designed to promote not only a neat and orderly appearance but also a sense of Catholic community. Students are expected to take pride and responsibility in being dressed appropriately at all times.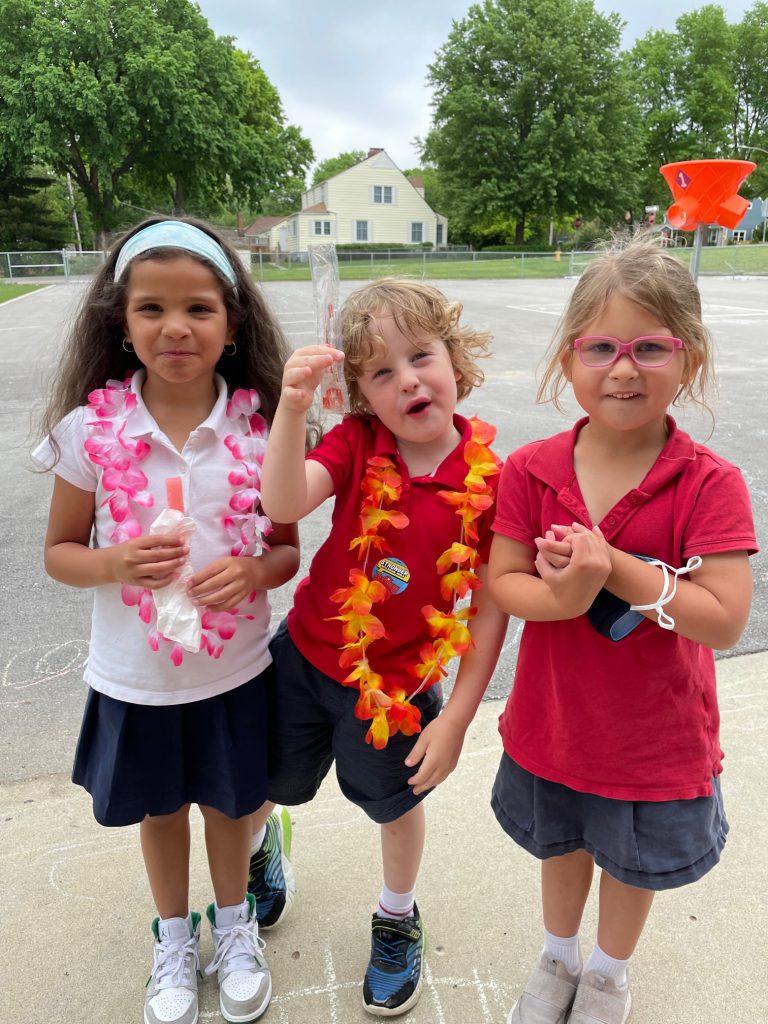 • In 2016, the 7th and 8th graders participated in the Team America Rocketry Challenge (TARC) in Washington, D.C., one of only two schools in Kansas and one of 100 in the nation to do so. The team finished the competition in 29th place in the nation (top 3% of the country). Click here for the entire story.

• There are a variety of clubs available to the students (dependent on grade and skill level) Children's Choir, Honor Choir, Band, Strings, Junior Master Gardner, STARBASE Engineering Club, The Knight School (chess club) and Math Club.

• The Leader in Me initiative is implemented school-wide. The Lighthouse Team at St. Agnes is part of the Leader in Me program and is open to all 7th and 8th graders. Interested students had to apply and experience an interview with a panel of leaders.
Please contact the school office at 913-262-1686 or school@stagneskc.org to get more information about the current tuition rate and to schedule a tour. Tours take place on Wednesdays at 9:30 am. Please contact the school to schedule a tour.