October 14, 20222
Symphony violist promises young pupils: 'You can do hard things', The Leaven
August 12, 2022
Mentorship program helps new principals learn the ropes, The Leaven
January 28, 2022
Butker, priest surprise two KC area students with tickets to Chiefs AFC title game, Fox 4 KC
November 20, 2020
Educators tackle teaching in a COVID world, The Leaven
March 10, 2020
School children learn new way to greet each other to limit coronavirus, Fox 4 News
November 15, 2019
Students lead the way on sustainability, The Leaven
December 21, 2018
St. Agnes School honored with philanthropy award, The Leaven
November 14, 2018
Our students, teachers and families are being awarded the 2018 Youth Philanthropy Award by the Association of Fundraising Professionals.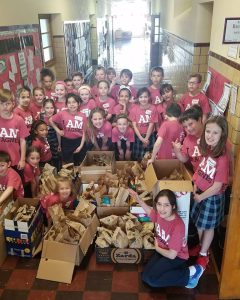 Our school is being recognized for our service at our annual Rams Reaching Out Day. For the last 4 years, more than 300 students, parents and teachers have dedicated time and effort by taking the day off of school to donate their time and talents by serving our Kansas City community.
National Philanthropy Day Celebration: Change the World With a Giving Heart
Hosted by Association of Fundraising Professionals, MidAmerica Chapter
November 14, 2018
5:00-7:00 p.m.
Starlight Theatre
Join us in recognizing our 2018 honorees:
2018 Philanthropists of the Year
Pat and Beth McCown
2018 Youth Philanthropy of the Year
Saint Agnes Catholic School
2018 Business Philanthropist of the Year
Honeywell
2018 Outstanding Volunteer Fundraiser
Deliece Hofen
2018 Excellence in Fundraising
Jenea Oliver, Children's Mercy
2018 Avant Garde Award for Innovation in Fundraising
Tiffany STuck and Erica Ostroski, Big Brothers Big Sisters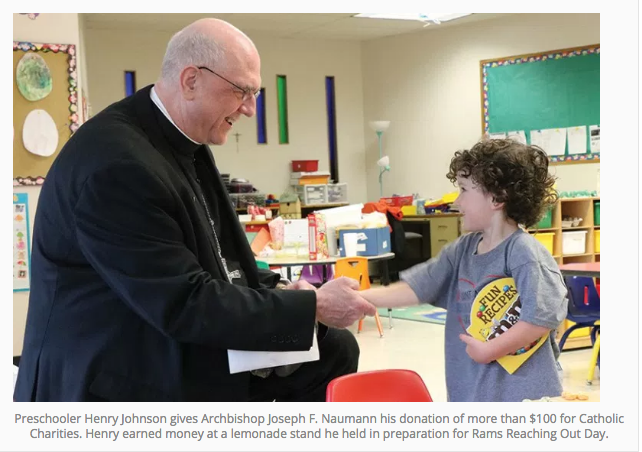 February 2, 2018
Local professionals help enrich learning at St. Agnes, The Leaven.
May 19, 2017
St. Agnes students take to the streets, The Leaven.
April 28th, 2017
St. Agnes students put their books away for the day to focus on day of service, Fox 4 Kansas City.
June 3, 2016
St. Agnes middle schoolers win state honors, compete in D.C., The Leaven.
May 9, 2016
Rocketry team brings elation to St. Agnes Catholic School, The Kansas City Star.
April 29, 2016
St. Agnes students participate in service day, KMBC Channel 9.
May 8, 2015
At your service, The Leaven.